Predictions and Predilections: Oscar 2006
A very exciting event is almost upon us:
my resignation
the return of Gretel Killeen
The Oscars
!
A fresh gaggle of Academy Award nominations are set to be announced this
Sunday, 29 January 2006
, before the ceremony itself takes place on the date not altogether inconspicuously displayed below.
The arrival of both dates is somewhat of a mixed bag for Oscar enthusiasts.
One side of me just wants to bust open a bottle of bubbly and enjoy, but the other is all too aware of the invariable reality that the nomination process and eventual Oscar bestowal will again, for me, be sources of immense personal anguish.
"I'd definitely be going for the bottle of bubbly"
Thanks Jen, but seriously, you clearly have no appreciation of the quite recent and traumatic goings-on at the hands of an undiscerning Academy. What, for example, of this fucking atrocity:
"
Gwyneth Paltrow
, Oscar Winner" is certainly not an abhorrent notion, but it is when it comes at the expense of one of the finest female performances of all-time:
I will never recover.
Meanwhile, speaking of atrocities, this wretched equine derivative has TWO Oscars:




Two Oscars! Meryl fucking Streep only has two Oscars!

And don't even get me started on They Owe Me Watts, whose iconic, astonishing performance pictured below WASN'T EVEN NOMINATED in its year: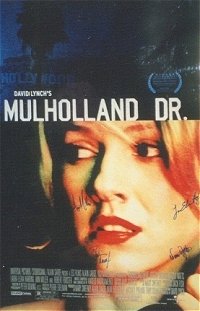 But I digress.
And so to some pointless predicting. My picks for the top 6 categories below, in order of likelihood.
Best Picture
Brokeback Mountain
Good Night, and Good Luck.
Crash
Capote
Walk the Line
Best Director
Ang Lee, Brokeback Mountain
George Clooney, Good Night, and Good Luck
Bennett Miller, Capote
Steven Spielberg, Munich
David Cronenberg, A History of Violence

Best Actor
Philip Seymour Hoffman, Capote
Heath Ledger, Brokeback Mountain
Joaquin Phoenix, Walk the Line
David Strathairn, Good Night, and Good Luck.
Russell Crowe, Cinderella Man
Best Actress
Reese Witherspoon, Walk the Line
Dame Judi Dench, Mrs Henderson Presents
Felicity Huffman, TransAmerica
Charlize Theron, North Country
Joan Allen, The Upside of Anger
Best Supporting Actor
George Clooney, Syriana
Paul Giamatti, Cinderella Man
Matt Dillon, Crash
Jake Gyllenhaal, Brokeback Mountain
Frank Langella, Good Night, and Good Luck.
Best Supporting Actress

Rachel Weisz, The Constant Gardener
Michelle Williams, Brokeback Mountain
Catherine Keener, Capote
Frances McDormand, North Country
Amy Adams, Junebug

That was all very worthwhile, wasn't it.
Enjoy the long weekend.