Let's Play Charades
Initially, it was all looking a bit vomitously familiar, for a period of consecutively grouped nanoseconds.
You know, the tale of how the most deserving Wild Card, an irresistibly cute female singer and quite passionately loved competitor generally, is left bereft on her stool, missing out on her dream a second time.
Ngaiire Joseph
But it quickly revealed itself to be a charade, my friends! A fucking CHARADE!
Kind of like a charade arising from a crap game of charades involving basic props. (But in every other respect a fairly basic game of charades, right down to the folded bits of paper in a hat.)
I tell you what though. If I pulled that fucker out of a hat, my prop would be a stool, emanating freshly from my own arse for symbolic good measure.
I love Roxane, but as if she and her little gaffa tape were ever going to miss out!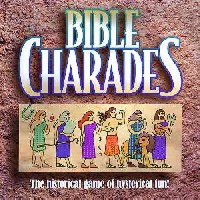 Version endorsed by Anne Robertson
Last night, the judges played out such a ridiculous little theatre pretending that Roxane might miss out on the finals, but she was so clearly the best Wild Card and so even more clearly the judges' favourite on Monday that it was NEVER GOING TO HAPPEN.
Kyle foreshadowed her selection on Sunday with "loved it, loved it, loved it...you deserve to be in the competition". Marcia labelled her "a contender" and used the term "finest voice".
On Monday, of Roxane and Dan Spillane, the two top vote-getters, Kyle opined, "that's who I would've chosen". No other competitor was so lauded, and none had so grievously been denied in her semi-final.
There can be no clearer indication that Roxane was going through in any event.
Plus, there is absolutely no other way to justify putting James Kannis and Emily Williams through over Roxane. None.
Britney performing Lauryn Hill's "To Zion", dressed by Emily Williams
The judges were very clearly told beforehand who the Top 2 were, chose their wildcards from the best of the others, and decided that if Roxane was not the one voted through that they would include her anyway and that's THAT.
And because these things are so much more exciting when they're staged, we were treated to an "urgent conference" between the judges and a director while Dan was singing.
Roxane, please bow before she who paved the way:
And to finish, a picture of a total hack with rich parents:
That is all.